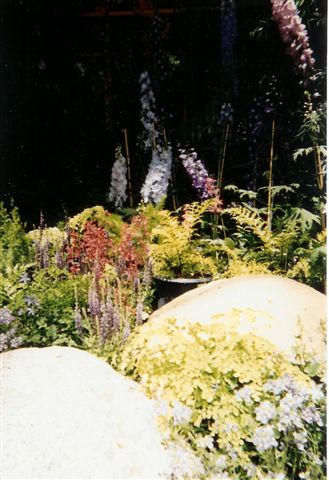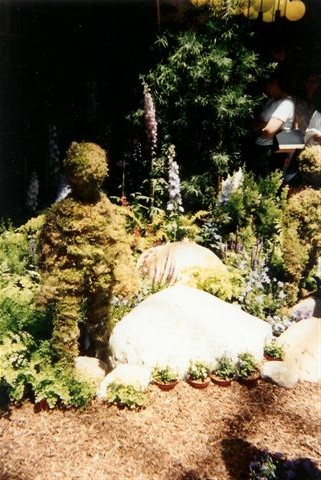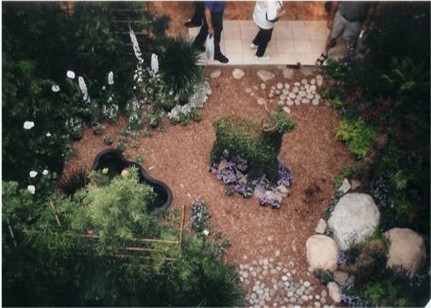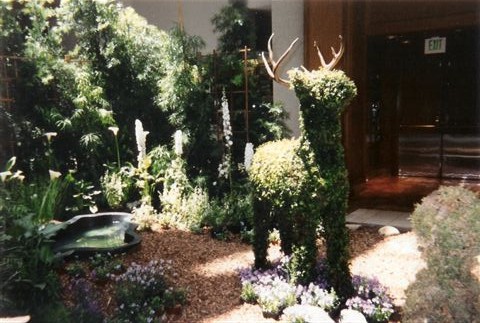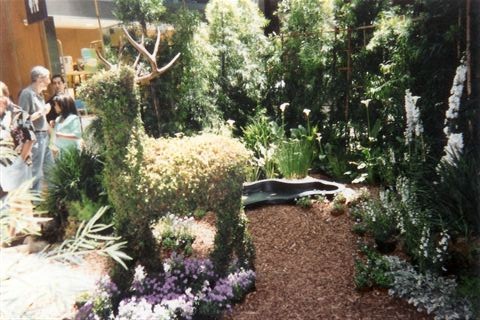 Violet E. Lawrence and Associates

Mission Viejo, CA

949 859 5875


The 2001 Southern California Spring Garden Show featured Myths and Legends to be interpreted in garden format.

Violet presents her interpretation of the ancient Legend of the White Wonder Stag.

This Hungarian  myth is believed to have taken place about 800 A.D. leading to the Carpathian mountain range at the edge of an enchanted forest adjacent to a mysterious swamp.

A fifteen-hundred  mile journey which began in Eastern China led two brothers, Hunor and Magyar to their encounter with the White Wonder Stag; the most beautiful creature they had ever seen  in an enchanted land which was to become the nation and homeland of the Hungarian people.

The White Wonder Stag, Hunor and Magyar are depicted as the topiary figures surrounded by a forest scene filled with Podocarpus, Grevilleas, Leatherleaf Fern, Campanula and Coral Bells with chipped wood mulch suggesting the forest floor.

Photos by Violet E. Lawrence

Web site designed & hosted by Violet E. Lawrence & Associates © 2007 at Homestead™